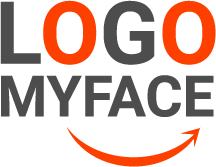 LogoMyFace
Average rating:
72 reviews
Nov 20, 2023
Logo
Great and Professional Experience.
Nov 7, 2023
Designer was excellent in all forms. Communication was answered very quickly, design was completed very quickly and to a very high standard. Excellent work!
Nov 5, 2023
Very fast and reliable! Worth every penny. Thank you! Til next time.
Oct 24, 2023
Excellent as always. Highly recommended. Thanks guys!!
Oct 24, 2023
Excellent Service …

Service was excellent and very time efficient. Definitely coming back and referring you guys. Thanks.
Oct 15, 2023
Professional & Efficient! They exceeded my expectations when creating my bespoke logo, I was so impressed. Took onboard what I envisioned and made it even better. Nothing was too much trouble. Will certainly use again!
Oct 9, 2023
Excellent service and great communication. Will make sure you get exactly what you are asking for and of high quality.
Oct 5, 2023
There efficient of what they do. There happy to help in anyway if you've got any questions etc. They went over and beyond of my expectations. Definitely would recommend them and would definitely use them again.
Oct 1, 2023
Great service would recommend thanks for your patience.
Sep 25, 2023
I am pleased with their work. The way they interact with the customers, it's amazing. They are so well mannered & they have unique designs. I am 100% satisfied with their work.
Sep 19, 2023
My experience with LogoMyFace for both logo and website design has been nothing short of exceptional. Not only did I find their platform user-friendly and efficient, but the outstanding communication from their developers truly sets them apart.
Sep 18, 2023
Excellent! Very Fast and replys to all requests quickly! Would highly recommend for an affordable logo design service!
Aug 31, 2023
My experience with Logo My Face can be described as moderately satisfactory. While the end result did not match the high expectations I had set, I do appreciate the effort put forth by the team to bring my vision to life. However, there is certainly room for improvement in terms of communication, creative concept development, and the overall value provided.



I would recommend Logo My Face.
Aug 7, 2023
This is my second time using their service and they have done a great job both times so definitely recommend this company.
Aug 2, 2023
Great Service and very fast response and very happy with my new logo.
Jul 28, 2023
Fantastic quick service with great outcome. Got exactly what I wanted and very willing to help and change bits.

Thank you.
Jul 6, 2023
I provided a vision and they made my vision come to life. Not only was it done with ease but also with great service. Thank you
Jun 26, 2023
They know how to bring an extraordinary outlook to a brand logo design. I am happy to work with them and hope to work with them again in sha Allah.
Jun 10, 2023
Great job. Highly recommended!!
May 23, 2023
A great job , i recommend this company, they are so professional, fast, and they provide you all the time that you need to understand what is you ideas and how you want your work to be. It was such a great experience.