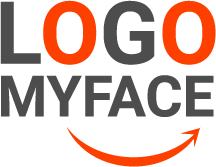 LogoMyFace
Average rating:
13 reviews
Jan 19, 2020
Excellent work! Thank You so much.
Sep 14, 2019
I absolutely love the design and this designer is so helpful. I will continue on working with him! I cannot express how happy I am. I am now one of his loyal customers. I have already recommended him to fellow business owners out there. Keep up the awesome work! Thank you so much.
May 23, 2019
Great Logo! Really I love it.
May 5, 2019
Excellent Business card design. It was a great experience to work with you. Definitely, I will contact you for further work in the future.
Mar 11, 2019
Fantastic design services! Highly recommended.
Jan 16, 2019
Initially, the logo design was great. I requested modifications & he made it perfect! Great communication and service!
Nov 30, 2018
Very Good Design. Thank You so much.
Nov 11, 2018
First time working together, great communication and flexibility. Came up with a number of good designs to choose from. I really appreciated their flexibility, professionalism, and creativity. Very good experience. Would recommend. Thanks.
Aug 31, 2018
Thanks for the service! I will be using logomyface in the future with my other companies.
Jan 30, 2018
Very happy with my design. Especially, Thanks, Gunawan, highly recommended.