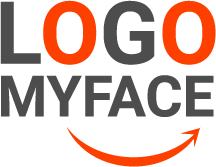 LogoMyFace
Average rating:
37 reviews
Jan 27, 2023
Impeccable, je recommande, disponible, à l'écoute et objectif. Merci
Jan 18, 2023
The design process was smooth and I loved the initial design options from the start. I am a happy customer and happy to recommend LogoMyface.
Jan 18, 2023
A*** found these guys on a Facebook group, messaged them and straight away they went to work and completed my design within 24hours. Highly recommended
Jan 16, 2023
I gave them a few ideas and they killed it they came up with a Awsome logo for my business. Very easy and fat to work with
Jan 12, 2023
Perfect partner for all typs of clients.

They listen and help you with all your problems and you can tell them all your wishes for the logo.

Im realy happy what im get.

Its perfect



Thank you for your time and your work. Iam really happy with my logo
Jan 7, 2023
We're most impressed with LogoMyface flexibility and willingness to go the extra mile to cater to our needs.

Thank you so much for your great work.
Dec 20, 2022
LogoMyface's service is outstanding.
They have the knowledge and technically know how to serve better.
I wish their success.
Regards,
Faisal
Nov 18, 2022
Very happy with the logo I received by Logomyface—thanks again for a great job!
Nov 17, 2022
Very happy with the logo that LogoMyface designed for my clothing brand very profesional and fast good service
I highly recommended Logomyface.
Oct 27, 2022
Very happy with the logo that LogoMyface designed for our company! It is just what we were looking for and they were very easy to work with and fast too!
Oct 21, 2022
Well, What I can say....I am hard job but these guys delivered best service! Communication is Fantastic.Attention to Details is outstanding! It took few days back & forward but the most important is that I LOVE MY NEW LOGO!!! Thank You so much and I highly recommended LogoMyface!
Oct 18, 2022
Good job, thank you for my new logo.
Jan 27, 2022
These guys are excellent fast efficient professional provided a wide variety of designs and offered to change the colour and sent me the master files in next to no time at all highly recommended.
Jan 23, 2022
This company is amazing I gave them my company name and they created an awesome logo for me and I am so excited to see my project go so far with the logo that they created for me i give them 5 stars 🌟
Dec 30, 2021
Amazing service with a very quick turnaround. Awesome designs. Hard to choose just one. Customer service was phenomenal. Highly recommend.
Dec 20, 2021
They did an absolutely perfect job designing our logo. We made several changes and they did a perfect job. It was priced very fairly and we HIGHLY recommend them to everyone else!
Sep 15, 2021
I love very much my logo and website they designed for me, it's very professional. Very good customer service assistant. I got everything I wanted even more. Thank you.
Sep 12, 2021
I was very pleased with their service. I managed to get enough designs and find which one would suit our new company. They have very good designers. The designer we chose was very fast and very effective and really worked with us to make sure we receive the design we want. I appreaicte their work. So, thank you!
Aug 7, 2021
I really like the way they design and highlight the pros and cons. It is also very good that you keep in touch with the client. Besides, your designs are smart enough.
Jul 17, 2021
The service provided by Logomyface is so unique and satisfactory. Thanks.