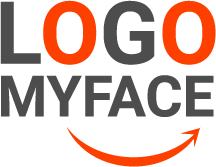 LogoMyFace
Average rating:
62 reviews
Sep 19, 2023
My experience with LogoMyFace for both logo and website design has been nothing short of exceptional. Not only did I find their platform user-friendly and efficient, but the outstanding communication from their developers truly sets them apart.
Sep 18, 2023
Excellent! Very Fast and replys to all requests quickly! Would highly recommend for an affordable logo design service!
Aug 31, 2023
My experience with Logo My Face can be described as moderately satisfactory. While the end result did not match the high expectations I had set, I do appreciate the effort put forth by the team to bring my vision to life. However, there is certainly room for improvement in terms of communication, creative concept development, and the overall value provided.



I would recommend Logo My Face.
Aug 7, 2023
This is my second time using their service and they have done a great job both times so definitely recommend this company.
Aug 2, 2023
Great Service and very fast response and very happy with my new logo.
Jul 28, 2023
Fantastic quick service with great outcome. Got exactly what I wanted and very willing to help and change bits.

Thank you.
Jul 6, 2023
I provided a vision and they made my vision come to life. Not only was it done with ease but also with great service. Thank you
Jun 26, 2023
They know how to bring an extraordinary outlook to a brand logo design. I am happy to work with them and hope to work with them again in sha Allah.
Jun 10, 2023
Great job. Highly recommended!!
May 23, 2023
A great job , i recommend this company, they are so professional, fast, and they provide you all the time that you need to understand what is you ideas and how you want your work to be. It was such a great experience.
May 18, 2023
Very happy with the product and services. Above and beyond what I imagined for my business logo.
May 12, 2023
Satisfied client here.

Great service and quality.

Thanks a lot.
Apr 7, 2023
Great customer service. Very fast in preparing my logo design. Excellent quality. Thank you so much for helping my company stand up an stand out!
Apr 5, 2023
Great service , very quick fanstastic results thank you
Mar 29, 2023
Sent a brief message of what I wanted and what I received surpassed my expectations fantastic service and I will be using again for other projects can't recommend these guys enough !
Mar 14, 2023
I love this place they do great work I'm so happy with my logos
Feb 19, 2023
great job thank you
Feb 19, 2023
Awesome person Great Communications skills and very cooperative i recommended this person again
Feb 15, 2023
everything perfect. very nice designs and very fast processing. always my pleasure.
Feb 14, 2023
They did an amazing job i did my request in the mirning and by afternoon they had my logo

Amazing